One of the preferred option of many traveler is to use either a taxi, a shuttle or a limousine.
The costs are relatively inexpensive. A limo or a taxi are viable options for a couple or a small group because the costs are very similar to those of a shuttle or even public transportation and certainly more practical as they will take you right to your accommodation address.
Public transportation in Algarve is limited and can be inconvenient due to transfers and unless you are familiar with the area, you may find yourself dropped far from the final destination with all the luggage to carry.
One question my guests ask often when booking time at my apartments is if I can arrange for airport pickup.
I believe you need to reserve it yourself to allow for changes and mistakes.
Below are links to some websites I recommend to them and will recommend to you to make your own reservation.
These are specialized transportation business with various vehicle types and known for great prices and quality service.
They are also international organizations used to deal with tourists from many countries.
Faro Airport IATA code is FAO
1: HolidayTaxis.com Inquire form for pickup from and to Faro Airport
Read reviews from Feefo.com here 
"Award-winning airport transfer providers, HolidayTaxis.com, arrange a wide range of holiday transfers to get you from the airport to your accommodation."
DotTransfers.com. Inquire form for pickup from and to Faro Airport
Following are some other selected Transfer, Pickup and Shuttle business known for their service and prices in Algarve.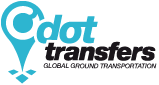 "We have the solution for private transfers in over 60 countries. Stop wasting time searching for local providers: DotTransfers brings the world at your feet"
ShuttleDirect.com. Inquire form for pickup from and to Faro Airport
"Whether you need private Faro airport transfers or shared airport taxi Faro, Shuttle Direct's service is quick, easy, reliable and at a great price."
Note- I don't have much feed back on their services and reviews are somewhat mixed.
Other local Airport taxi and limousine websites
You will be taken to their websites.
Algarve Private Taxi Transfers offer private Faro airport transfers to your holiday hotel, holiday villa, holiday resort, holiday apartment or private address, getting you there in air conditioned comfort and style."
Other forms of transportation from Faro airport
The choice of bus might not be ideal unless you destination is the city of Faro and even than, you may be dropped far from your specific location. Also if more than 2 people traveling, it may not be cheaper. When traveling by bus, before you can go anywhere along the Algarve, you have to go into Faro City bus terminal and from there find a transfer to your destination.
Go to the bus website to find more information
The information we provide above is recommended to the best of our knowledge. We can not assume responsibility for their service. Any questions or problems need to be dealt directly with the service supplier. All transactions are made at the service supplier website.
If you find any problems with the links or with the page, kindly contact us to have it corrected.  Thank you, The administration.